Deferred payment info
If you do not want to pay for each individual label and be billed at a later stage you can set up deferred payment. Currently only deferred payment by credit card or paypal is supported, direct debit is not supported.
Once you activate deferred payment you will then receive a single invoice for all shipments made every 15 days. Currently our billing cycle is every 2 weeks: on 15/16 and 30/31.
Deferred payment is available upon request after having completed an online form. After your account has been approved for deferred payment you will be able to select your payment option.
Requesting deferred payment activation
To request deferred payment you will have to first make a request by visiting "Settings" > "Billing and Invoices" > Payment info section that can be found within the "buy labels in bulk" functionality of your ebay delivery account or click on:
https://delivery.ebay.co.uk/private/settings/billing/payment
The first time you visit the section Payment info you will see the button called me "Activate deferred payment". This will open a new page with an online form where some mandatory information are required.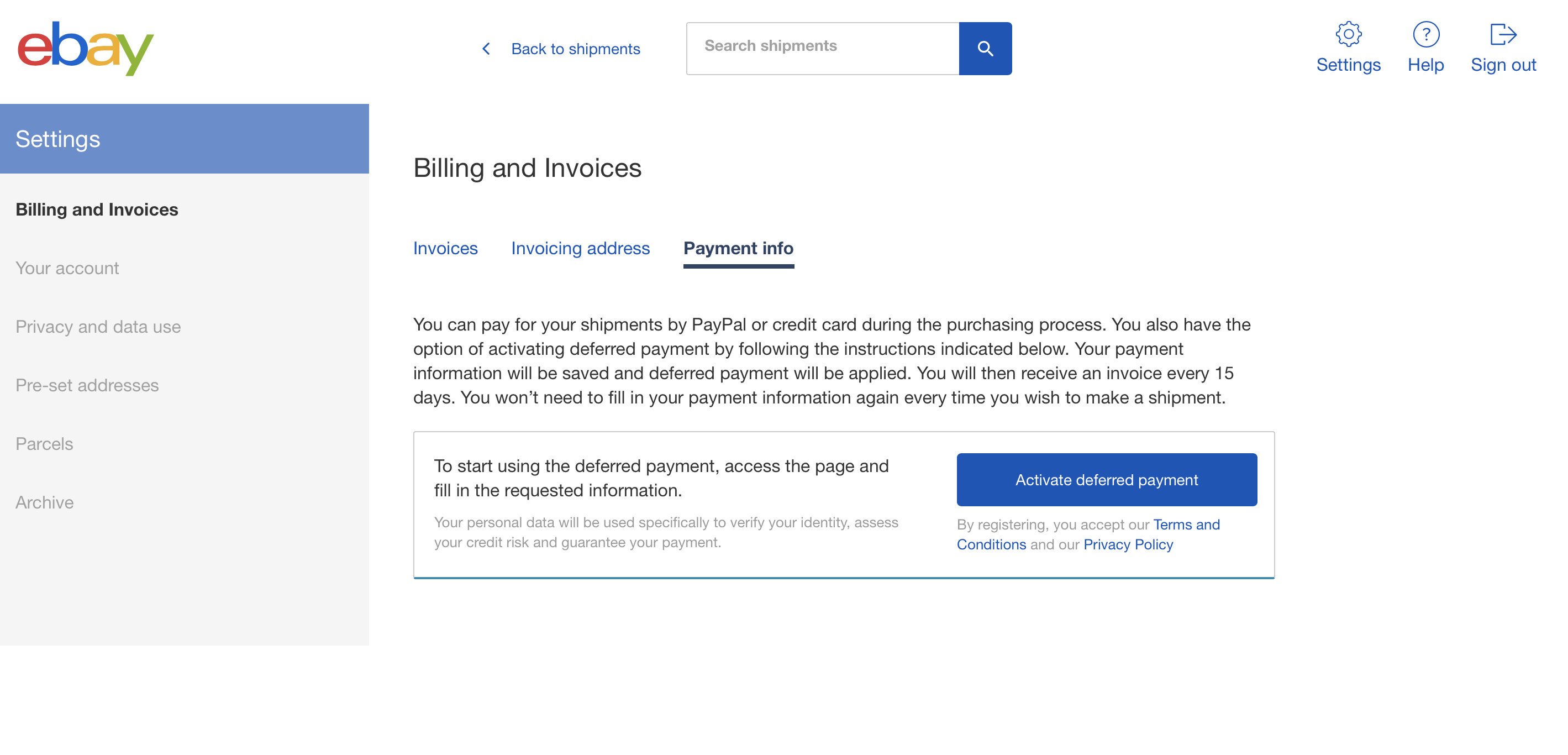 Complete the deferred application form
Complete all the information requested in the online form as requested. Depending if you are a company or private the relevant information you will be requested.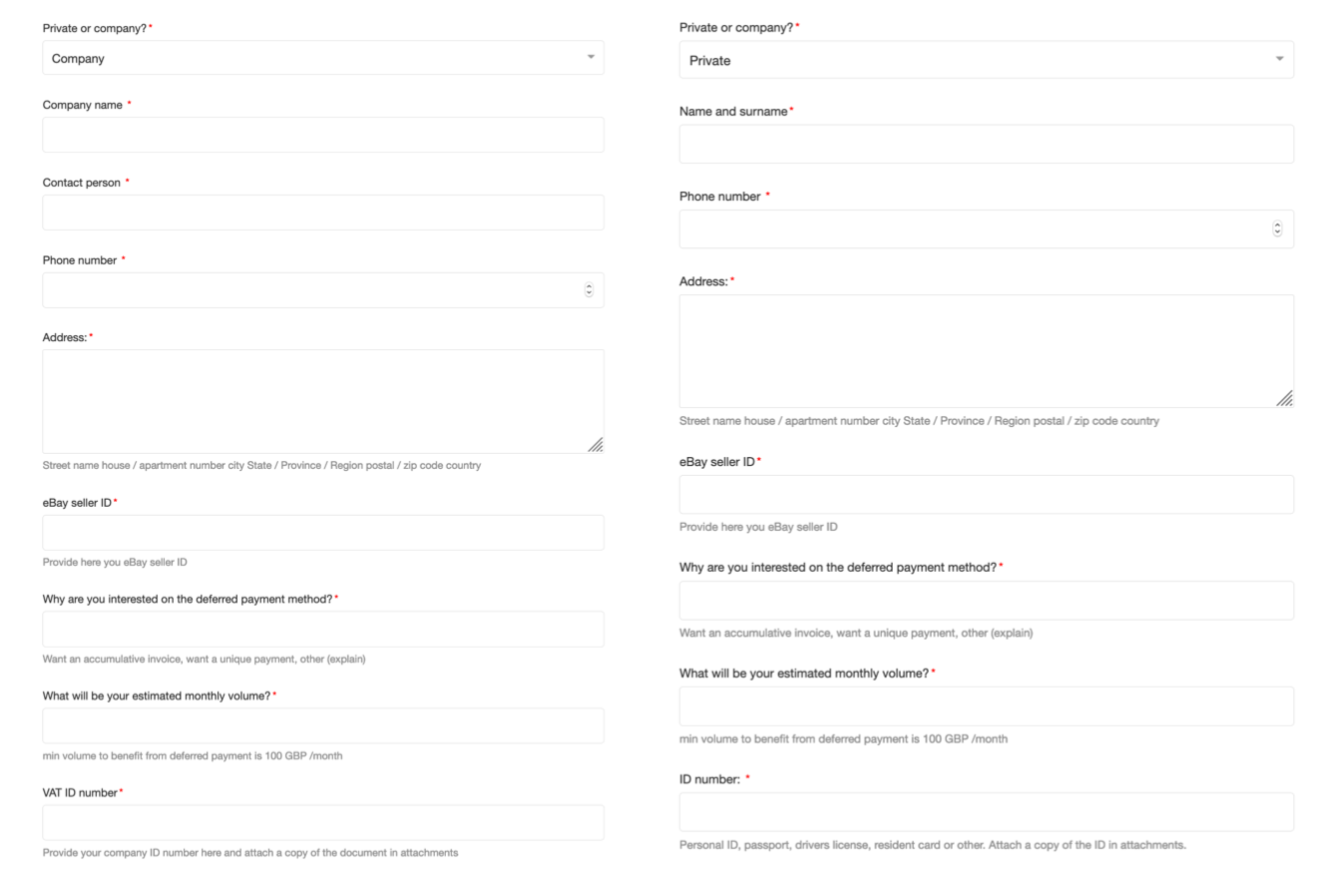 Activating deferred payment
Once your deferred application has been accepted and you have received our confirmation via email come back to the payment section "Settings" > "Billing and Invoices" > Payment info or click on the link below and add your payment preference. Here you can add PayPal or credit card as payment method
https://delivery.ebay.co.uk/private/settings/billing/payment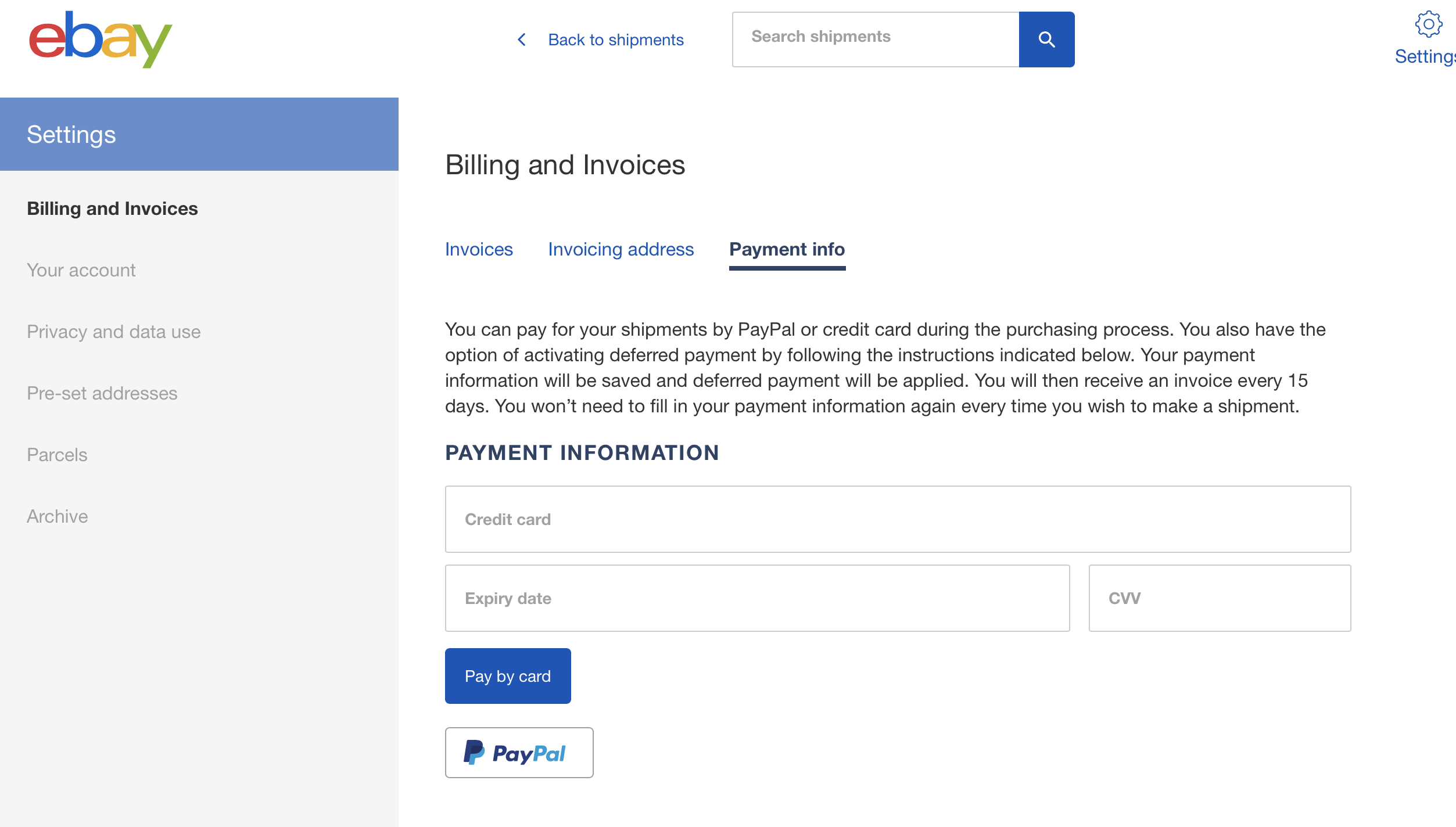 Edit your billing address
Then add the "My invoicing address" to save your billing address and to select to whom you want the invoice to be addressed: