For imported sales from your ebay account:
To book a shipment for an item sold and paid for through eBay, you will see the latest imported sales directly on ebay delivery homepage.
Log onto your https://delivery.ebay.co.uk, then all sold and paid for item will be automatically imported, and you will see a message as follows: "we are importing "n" orders that you have not shipped yet" 

Once your sold eBay items are imported onto your eBay Delivery account, you will automatically see new shipments in the READY TO PURCHASE  status added to the "pending menu". The eBay item number  and the transaction ID will be copied into your eBay Delivery account as follows:

From the Pending menu you can now quickly pay for multiple shipments at the same time, select the shipments first, then click on "complete" button where you can pay for more than one shipment at the same time.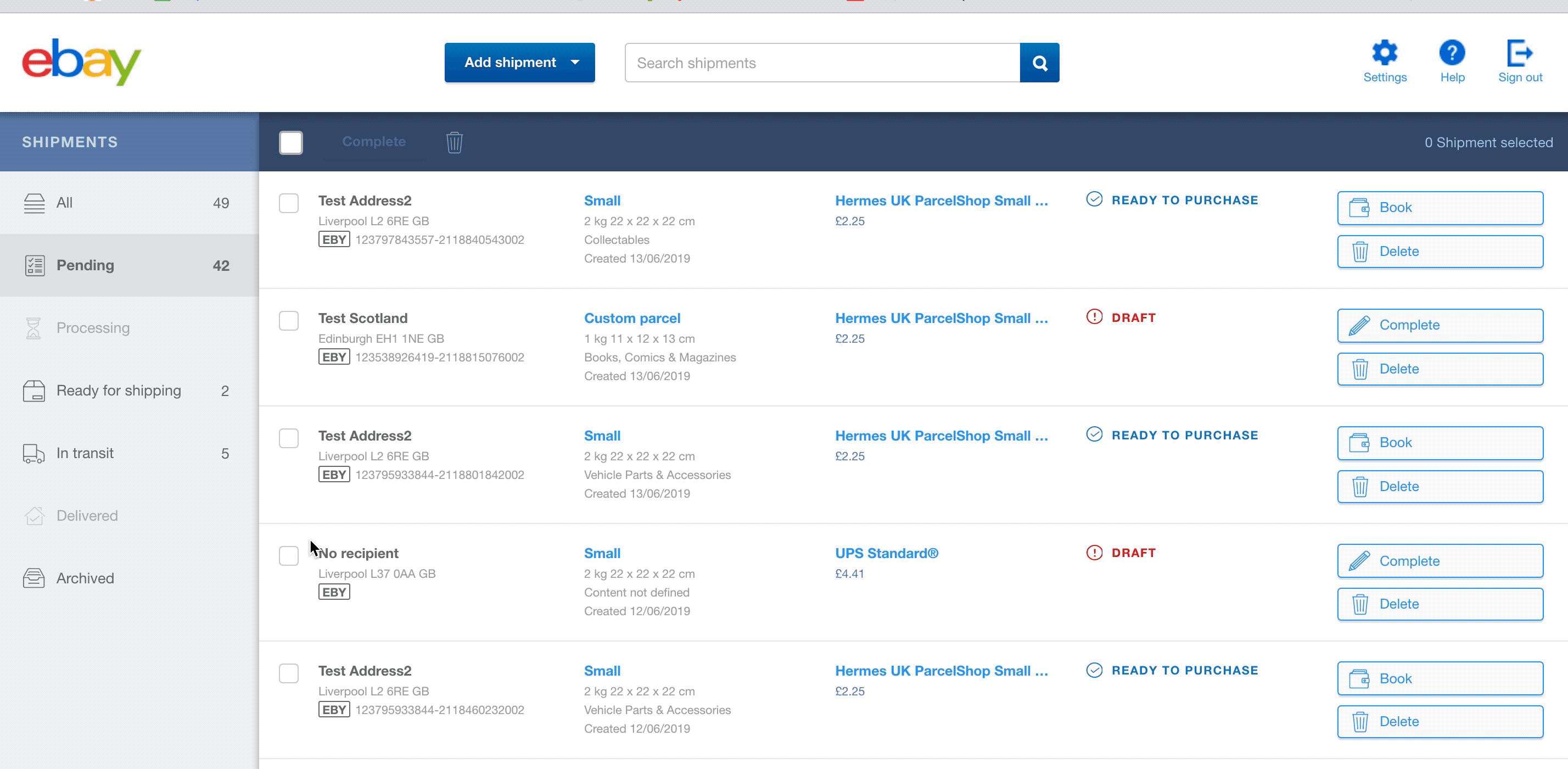 For non imported sales from your eBay account:
With eBay Delivery you can purchase a shipment for a return or sale not imported from eBay through the menu ''Add shipment''.
The create a shipment button can be found in the homepage of your ebay delivery account, available at the link https://delivery.ebay.co.uk

Note: If you simulate a shipment for items that have not been imported from eBay, please be aware that not all carrier and services will be available. There are some services that are available only for your imported sold items from eBay.