Each time you login onto your eBay delivery account, we will automatically import your ebay sold items. If there is any ebay sale to be imported you see this message below:

To be importable into ebay delivery your sold item must be:
Not DISPATCHED: make sure that the item does not have the "dispatched" status.
Not PICKED-UP:  make sure that the item has not been flagged as already picked up manually (for example if you have pick up in store).
and PAID: only item marked as sold items are then imported in ebay delivery.
If the item has been paid you will see the following status in your ebay account: "paid - dispatch now".

If your item has been paid by check or bank transfer you will have to mark the the item as payment received, click the dropdown menu next to view order details and then click "mark as payment received"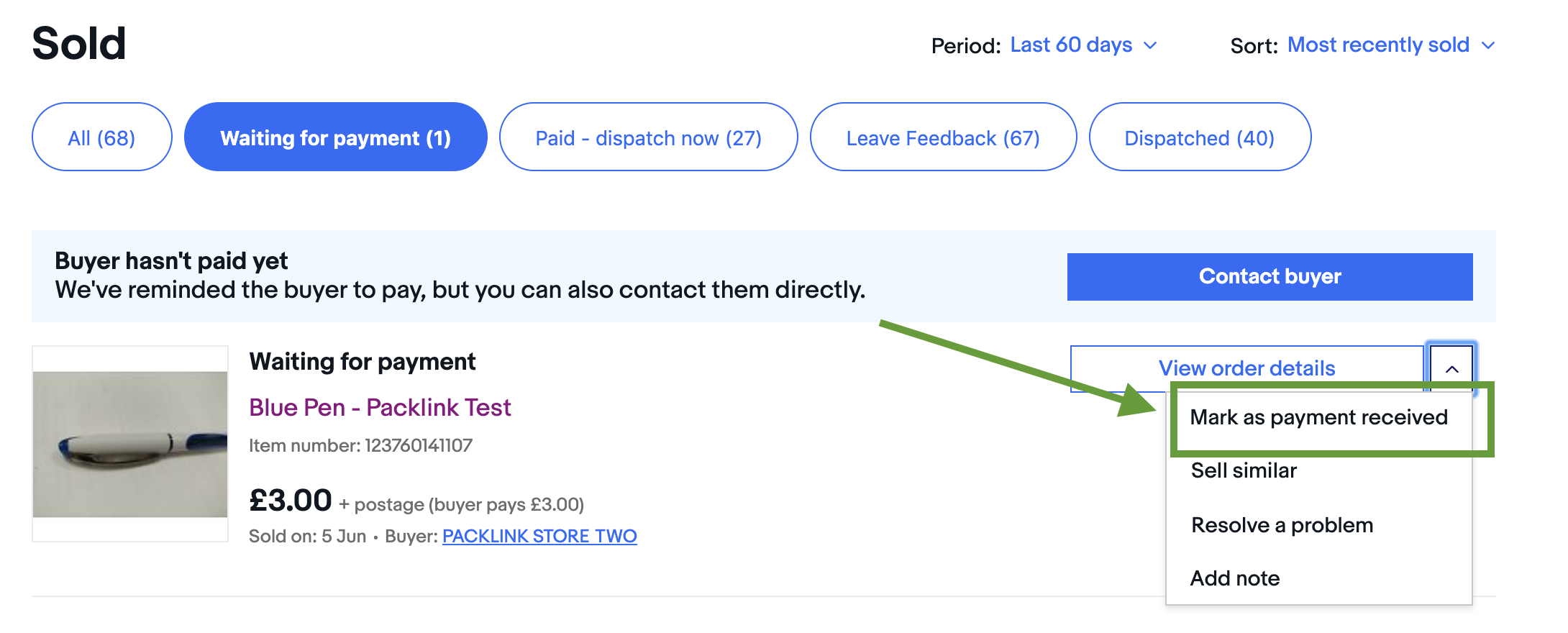 Tips:
ebay delivery is synched with your ebay account and all your item sold with paid status are updated every 4 hours. We suggest not to leave your ebay delivery session open as when you login the imports are updated.
If you are experiencing issues with your imported ebay sales, contact our customer support team with the following information:
Was it an order saved in the ''Draft'' list and then deleted?
How many non-imported orders have been sold and paid for?
On what date were the non-imported orders sold and paid for?
How did the buyer pay for the order (online payment or bank transfer)?
On what date was the order paid for by the buyer?
On what date did you receive the payment (in case of bank transfer the date of payment and receipt of the payment do not match)?
Are they correctly marked as sold and paid?
Have they been marked as sold and paid for more than 4 hours?
In which state do you find the item in the after-sales service?
What are the references of orders not imported? 
Always attach a screenshot showing the latest sales.