Everything you need to know about DPD. Click on the relevant category and expand the content:
DPD drop off - transit 1 working days to UK Mainland.

Deliveries are between 08:00 to 20:00 UK mainland.
Estimated transit time from Monday to Friday, excluding national or local holidays.
2 delivery attempts then

 deliver to a pick up shop.

The transit indicated does not include an extra 48-96 hours to/from the islands, and remotes zones.
Max weight allowed is 20 kg while parcel must not be larger than 120cms when combined.
POD available upon request, please check How to request a POD (Proof of Delivery)
Track shipments directly from the web of the carrier with label shipping number.
Customer service Packlink available from Monday to Friday from 8 to 20, and Saturday from 9am to 9pm excluding holidays.
DPD Drop off 1 working day
Drop off service in any DPD drop off shop.

Delivers within 1 working days UK mainland after the parcel is deposited in drop off shop

Max weight allowed is 20 kg while parcel must not be larger than 120cms when combined.
Apply a copy to the package with adhesive tape, so that it is clearly visible.

When the parcel is dropped off at a Pick Up Shop, the customer will be given a receipt, please keep the copy as a proof for the consignment. 

Carrier tracking available on the carrier webpage using the 10 digit consignment number: https://www.dpd.co.uk/index.jsp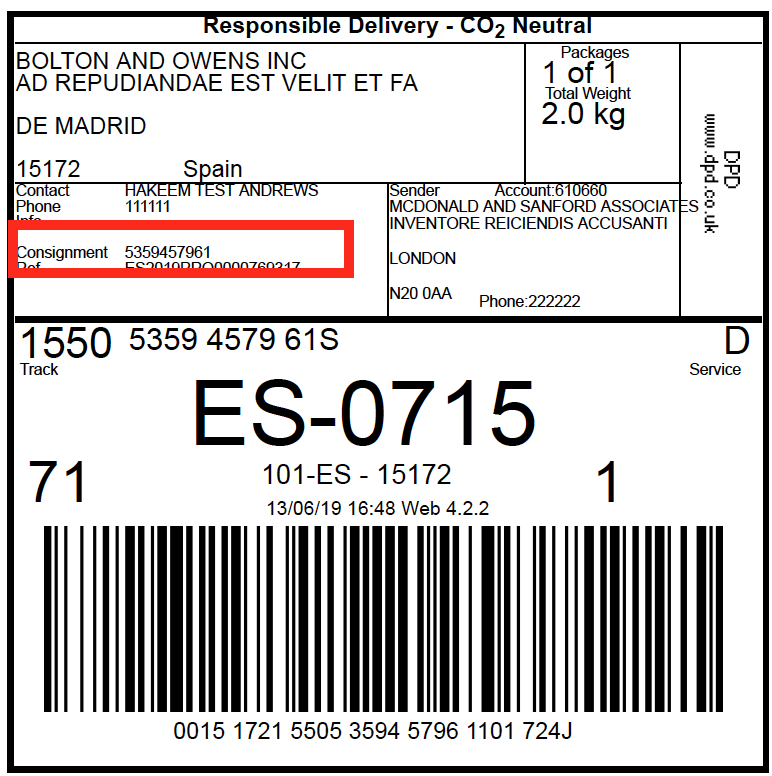 Deliveries are between 08.00 am. to 08.00 pm (it can be extended during Christmas). 
Delivery services are provided from Monday to Friday, excluding bank holidays. If the collection date chosen corresponds to a public holiday at the place of collection, the collection will take place on the next working day.

In case you wish to reroute the parcel to a drop off shop you can do provided that you have received notification via text or email and you request the shop delivery.  In case of missed  delivery, DPD will leave a card explaining the pick-up shop process.

For domestic shipments, there will be 2 delivery attempts on consecutive business days before being sent to a drop off shop.

Unsuccessful deliveries will be held at a depot for 5 days before being disposed of by the carrier.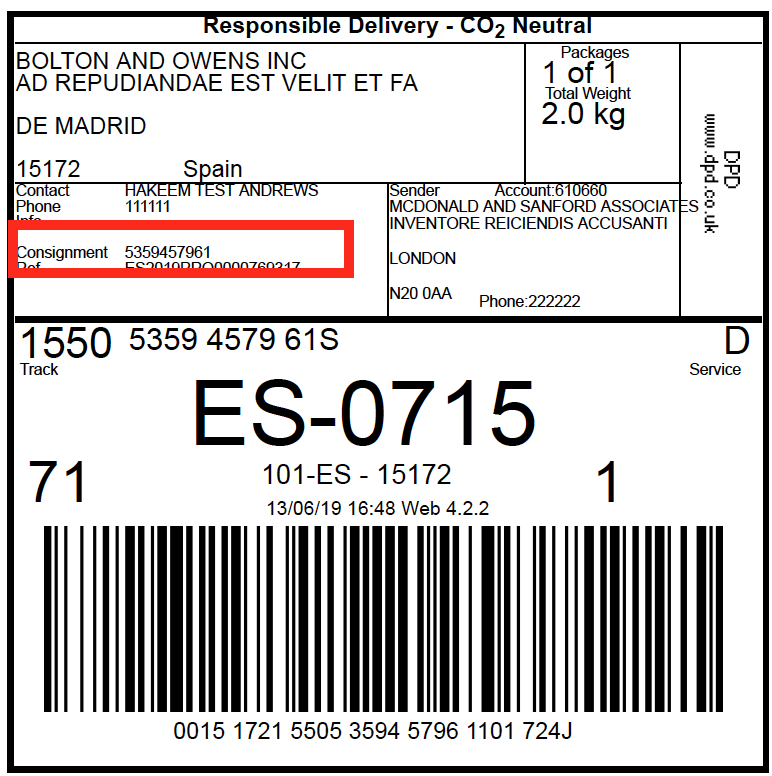 The transit of the service is only estimated and not guaranteed, as specified at the time of quote:
Delivery: within 1 working days 
Delivery dates are subject to change.
Delivery times for estimated transit services are indicative and non-binding, estimated in working days from Monday to Friday, from the date of receipt of the shipment.
The indicated transit does not include an extra 48-96 hours to/from the islands and remote areas.
Weekends, non-working days in transit and destination countries, public holidays and national holidays, together with delays caused by customs, the Public Administration or other events beyond our control, weather or logistics, are never included in the estimate of delivery times provided in our offers. We inform you that if there are logistical problems (delays with distribution, accidents, traffic, bad weather, strikes, etc..) the date of delivery may change.
For more information about maximum weight and dimensions: Maximum size and weight
Damage or Loss deadlines: 

Contact must be made within 14 days from the dispatch date.

Food: only solid and non-perishable liquid foodstuffs that are properly packaged and packaged in plastic containers are accepted, with the exception of those that can be transported and/or stored at a controlled temperature.
Specific reserve of damage: In the unlikely event that you your parcel get damaged, the receiver must let the driver know and request to sign the delivery note with reserve that the state of the goods and their packaging (e.g. damaged), as there is no value in the affixing of generic reserves (e.g. reserve of control).