The click and collect service is where an eBay item is shipped and delivered to one of the several click and collect stores available in the UK.

The recipient is then sent a confirmation that the parcel has arrived and then they go and collect the item from the store.
In order for the store to receive the item from the carrier an ECP number which is supplied from eBay needs to be included on the label so the store can input this code so a notification is sent to the recipient to collect the parcel.
The driver will then bring the parcel to the selected shop, please note that If the label does not have the ECP visible on the label, the shop will not accept the parcel. So please make sure that when you dispatch your item and it is a click and collect service, the ECP number is visible on the postage label.
Once the parcel is ready for collection from the store, the recipient can only collect from the shop if the ECP is provided to the shop upon collection of the parcel. Please also that a valid ID together with the ECP number is required for the buyer to collect the parcel.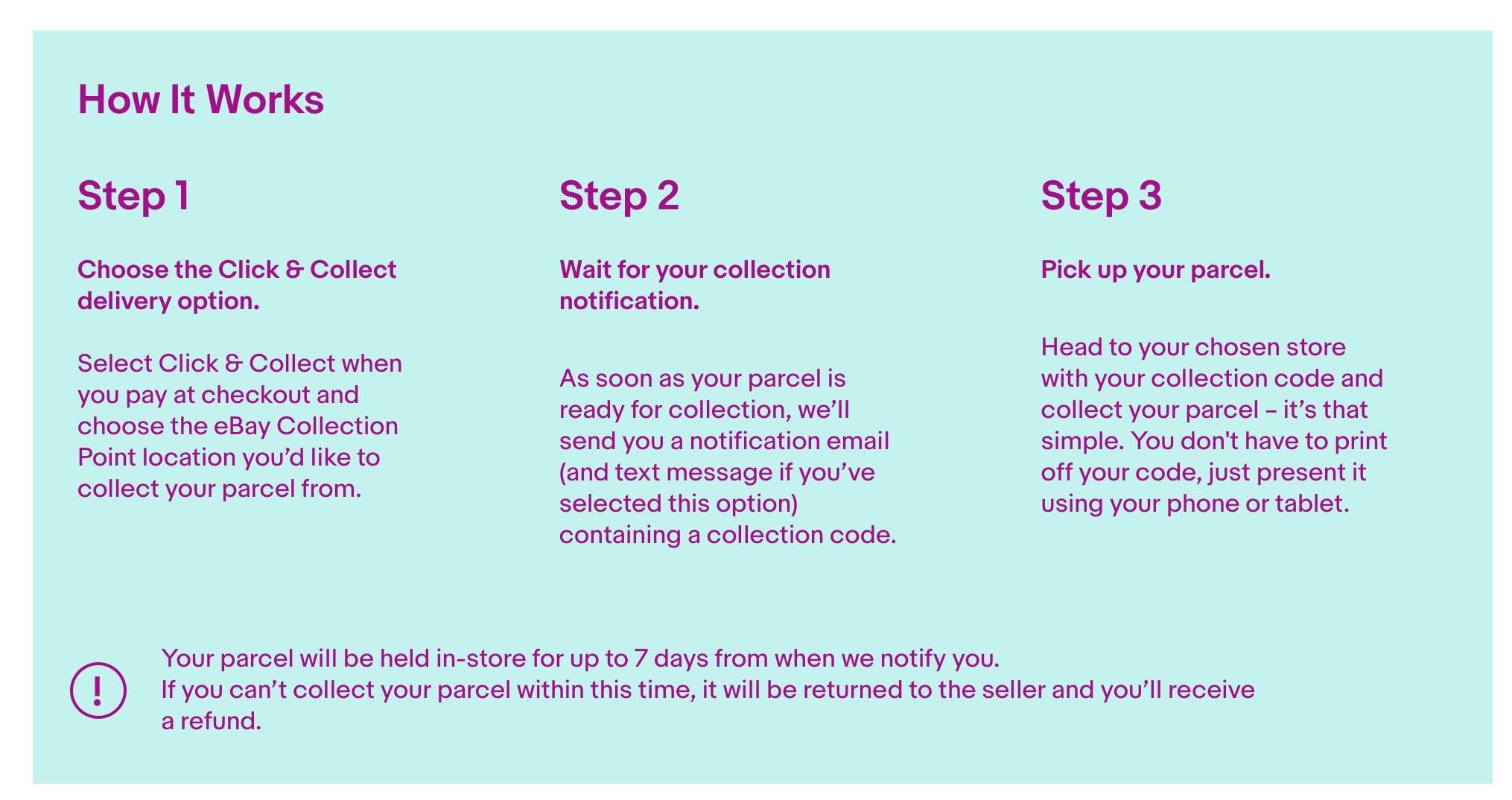 More info here:
https://pages.ebay.co.uk/clickandcollect/