If you can't find a particular postcode in the search please take into account the following options:
1. Type the postal code with no spaces: Check that the postal code has spaces in between: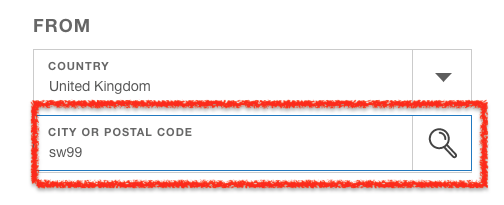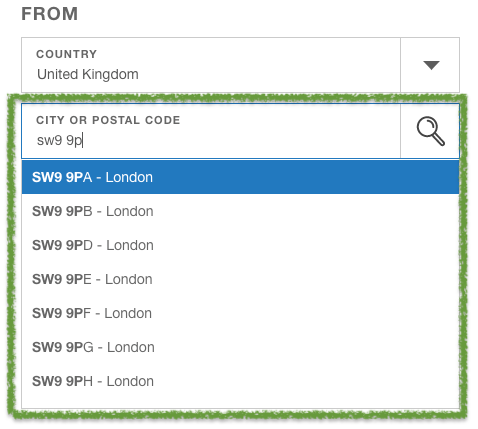 2. No pick up or deliveries in the specific area: Check that our carriers service the area of your interest, please contact our support team and provide the complete address of street, number and location. 
3. Islands: if you are shipping to islands please select United Kingdom - and the Island you wish to ship to in the dropdown menu.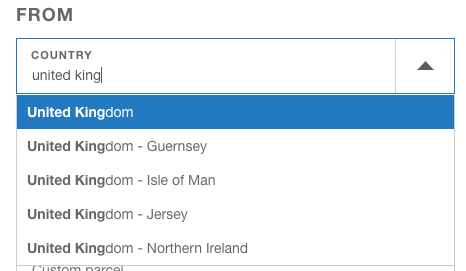 4. If you wish to contact us to verify a postcode, please provide the following information:
postal code and origin address
complete destination address (street, street number, postal code and location)
number of parcels
weight in kg and size of each package (length x Width x Height)