Purchasing a postage label on eBay Delivery is very easy and it only takes few minutes. Here's a short step by step guide on how to do it.
Step 1: Click on print postage label
Go to your ebay.co.uk account in your sold items section and click on the button "print postage label".

Step 2: Verify the shipping address
Check the pick up and delivery address making sure the information is correct. It is not possible to edit shipping address after the payment so we suggest to check them at this step. If you wish to make any changes click on "Edit", make the corresponding changes and then click "save".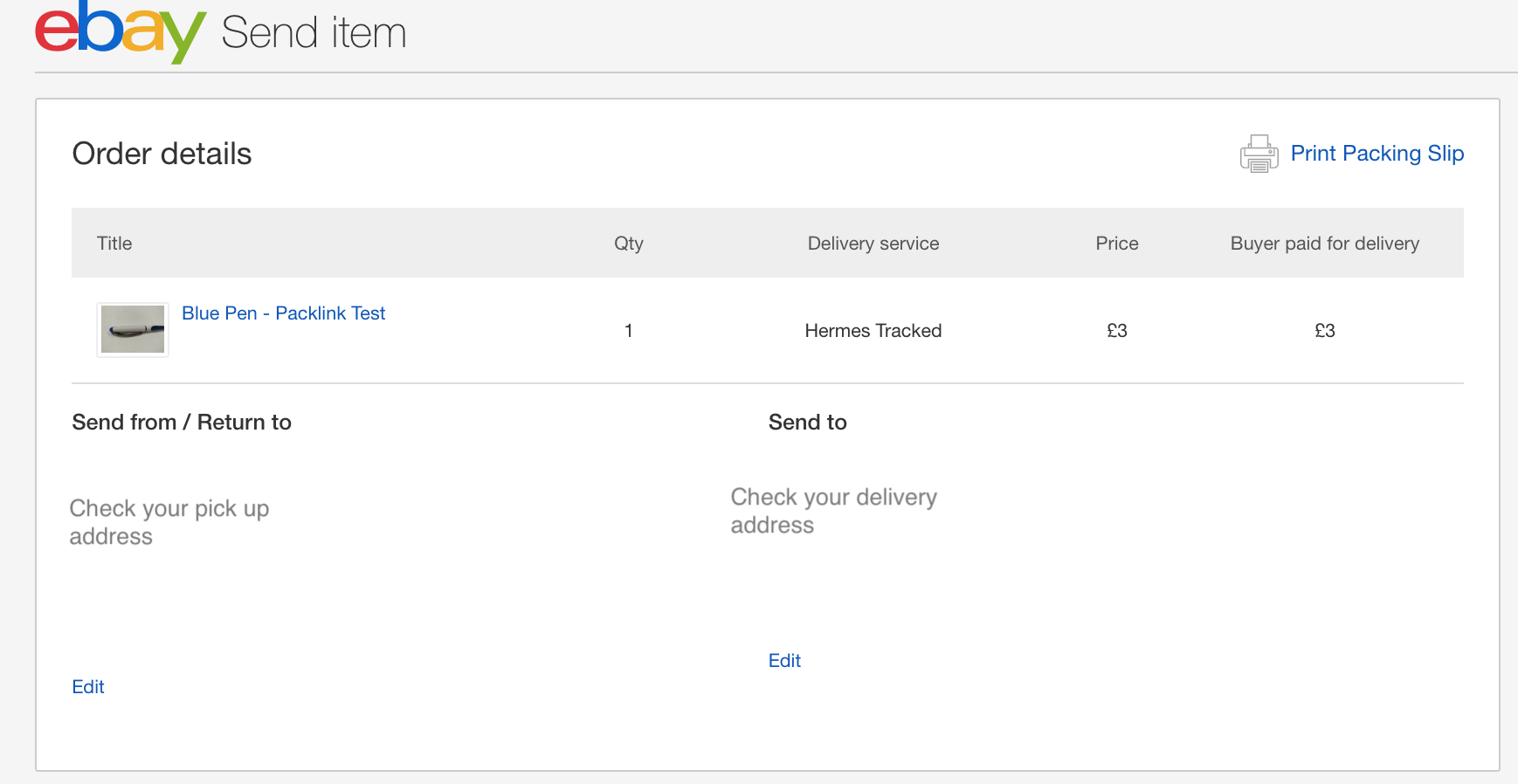 Step 3: Select weight and dispatch method
Pay special attention to the weight, if you under-declare the weight of your parcel you might incur in extra charges. Then, select the dispatch method choosing between:
Drop off services: bring your parcel to your closest drop off point.
Home collection: have your parcel collected directly at home, with no need to leave your house.
Then select the carrier and the service that fit your needs, we only work with the best carriers on the market such as Hermes, UPS, DPD and DHL.
It is important that you enter the correct weight and dimensions of your parcel. If you under-declare the weight or dimensions of your parcel, you might incur in additional charges: Charges in case of overweight or oversized parcels.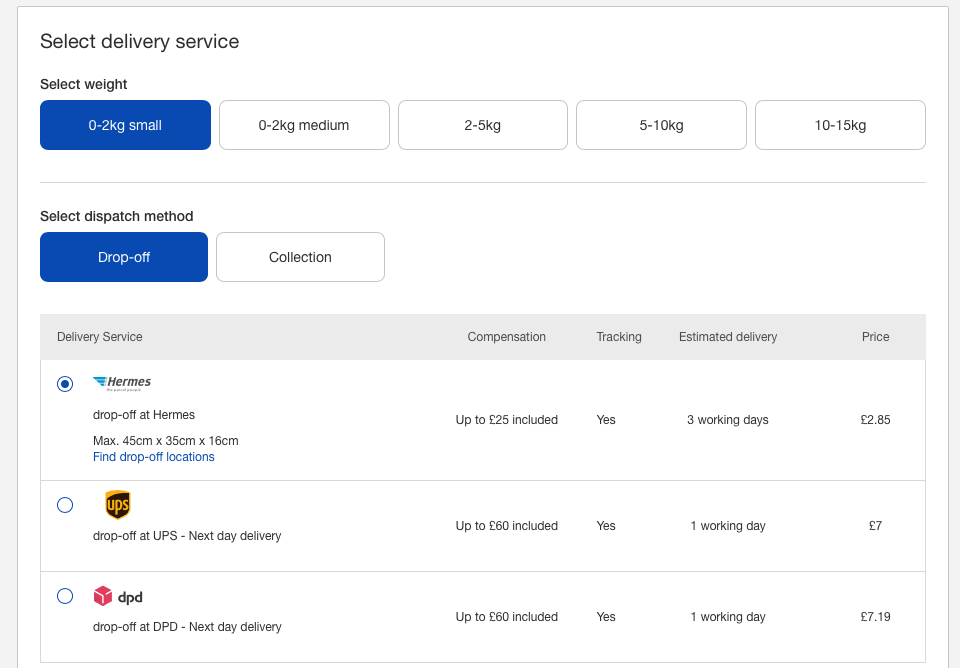 Step 4: Protect your parcel
Select your protection level and choose between standard and enhanced compensation. Standard compensation will cover up to £25 for all Hermes delivery services, and up to £60 for UPS, DPD and DHL delivery services. If you select enhanced compensation, then it will cover the sale value of your item (up to a maximum of £ 1.000).